Valentine's Day Gift Guide for the Family
Valentine's Day is in a mere four days and if you're someone who does last minute shopping then this post will do you good if you need something quick and sweet. Whether you've been with your partner for 5 months or 5 days or you want your kid to do a quick drawing for mommy and I guess daddy. I still don't think Valentine's Day is for a man, but if he's one of those who think it's for both then throw him a bone.
Alright these items for men are all for their "beauty." Men nowadays care so much more about their looks– from conditioning, cutting their hair, trimming beards or growing beards so these items would be ideal. And yes, you might say these don't speak love, but they're essential products for a man; just throw a loving note, one of their favorite snacks and some dessert afterwards.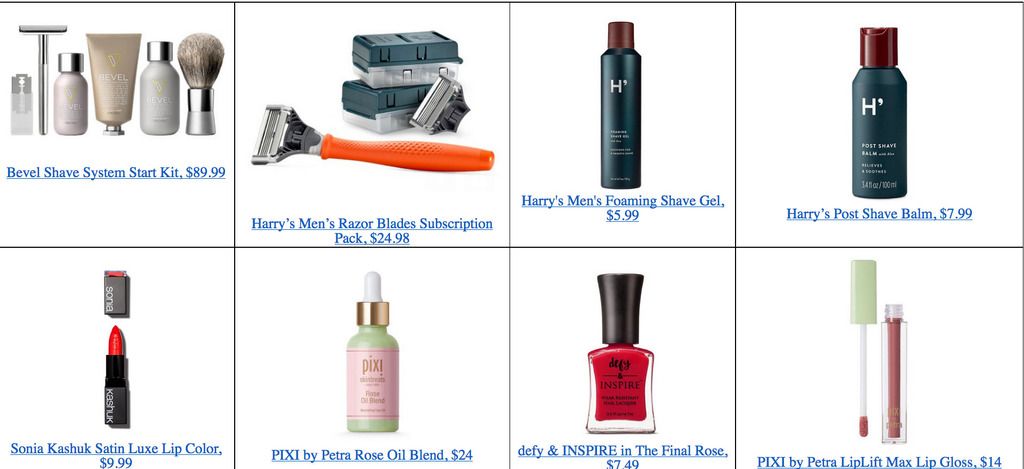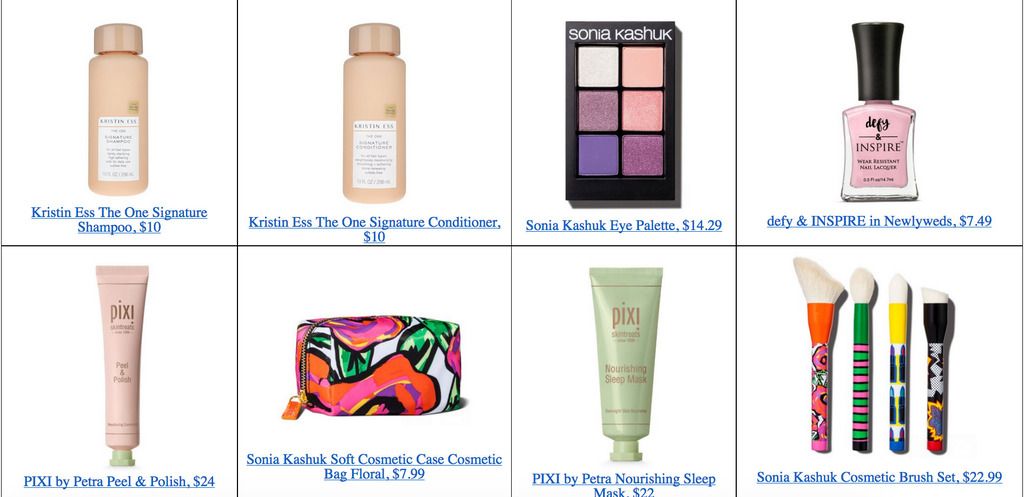 1- Bevel Shaving System
2- Harry's Men Razor Blades
3- Harry's Men's Foaming Shave Gel
4- Harry's Men's Post Shave Balm
Now on to my girls! We love makeup– some love full on beauty queen makeup, while others like the more subtle look. These products can be a great addition to your master plan if you have one and hopefully you do! Added bonus, if you want to play the part of Christian Grey (50 Shades Darker guy) purchase the Sonia Kashuk and Defy & Inspire nail polish, maybe lingerie? Place it in a cosmetics bag (listed below), have her open it without you present and tell her to put them on before your plans later that day. SUPER sexy and sometimes we like to be told what to do-

1- Sonia Kashuk Satin Luxe Lip Color
2- Pixi By Petra Rose Oil Blend
3- Defy & Inspire Nail Polish
4- Pixi by Petra Liplift Lip Color
5- Kristin Ess The One Shampoo
6- Kristin Ess The One Conditioner
7- Sonia Kashuk Eye Palette
8- Defy & Inspire Newly Weds
9- Pixi Peel & Polish
10- Sonia Kashuk Cosmetic Case
11- Pixi Nourishing Sleep Mask
12- Sonia Kashuk Brush Set

Although I'm bloody awful (I do British sometimes) at arts& crafts, kids always enjoy them and Ziana Eliz is no different. Every year she does a simple drawing for daddy and this year is no different. These can also work you doing this for you child. Pinterest to the rescue once again!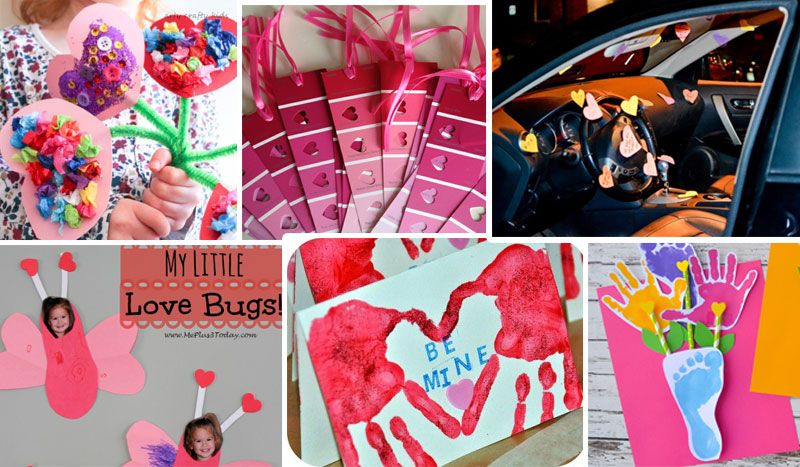 *Starting from right to left on both rows*
1- Valentine's Day Bouquet from Arty Crafty Kids
2- Cute for anyone who is a bookworm! Creative and easy idea just how I like it.
3- Cut out a whole bunch of hearts and have your kid draw or write on them and tape them anywhere like we did in daddy's car a year ago.
4- Turn your kids into love bugs!!! Obsessed with this from Me Plus 3 Today
5- Canvas or card making your kids hands into a heart is just lovely!
6- Saving the best for last because I LOVE color this foot and hand vase and bouquet from A Little Pinch of Perfect