Every year we make our way to a water park which is child appropriate or at least has a section for the kiddies. We always head to Sesame Place because not only do kids have fun– the parents do too! Plenty to do, the whole park is for kids, there are rides that parents can even have fun on, people are friendly, people know directions and so on. Never had an issue. But this year we wanted to try something new. As a kid my favorite park was Dorney Park even up to four years ago when I went I had a blast! But for some reason this year when my family went along with Nicole by Mommy Tips By Cole which wasn't the best experience.

Pros:
– Good selection of rides
– Meal plans/drink plan were worth the buy
– Clean


Cons:
– Staff had no idea where anything was; eating areas, specific rides
_ Lack of staff personality. Absolutely no guest engagement
– Someone stole my GoPro and when presented to staff and security they kind of shrugged it off. Terrible surveillance; no integrity for guest safety and/or belongings.
– Pavilion areas had no air circulation on a humid day where the humidity was doubled.
– No healthy food options

Ways to improve:
– Free sunblock dispensers
– Simple ceiling fans could alleviate the food areas to increase comfortability
– Have stalls with shower and changing area in one instead of showering on one side to walk across to change
– Staff training in hospitality
– Increase security/surveillance

Would I go back? I'm not sure, if it wasn't for the security issues then this post probably would've been different, but once my camera was stolen it went all down hill and just got me in a funk. Rating 1 out of 10? 7. Let's try again later on this year.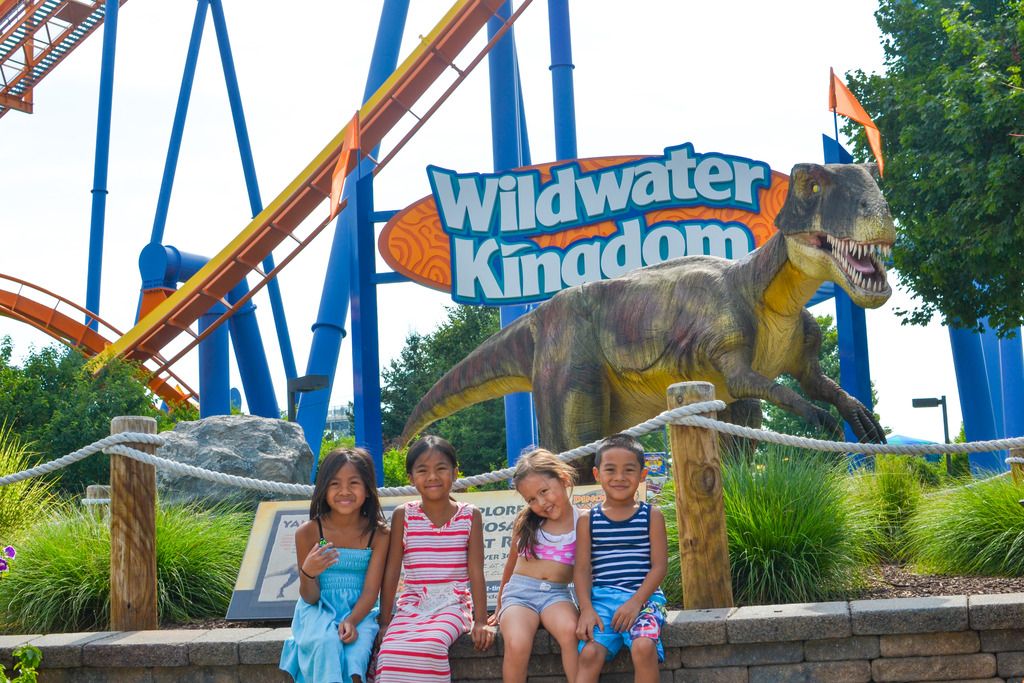 Gunner was a bit cranky so the only thing that seemed to work was holding him-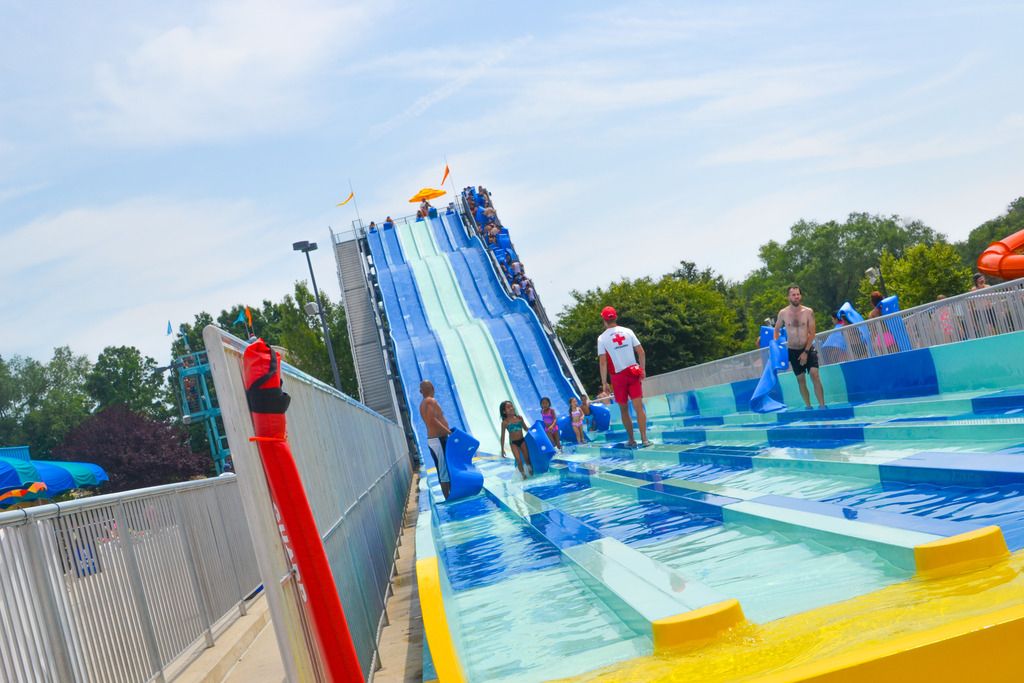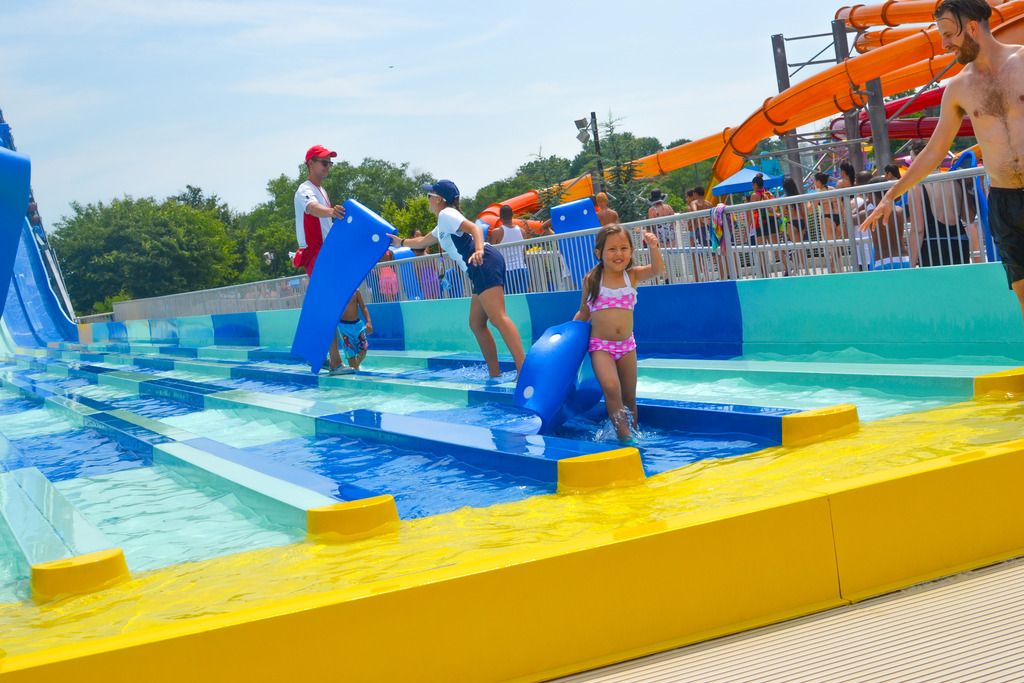 I can't believe this four-year-old went on that huge water ride all alone! I didn't even get on.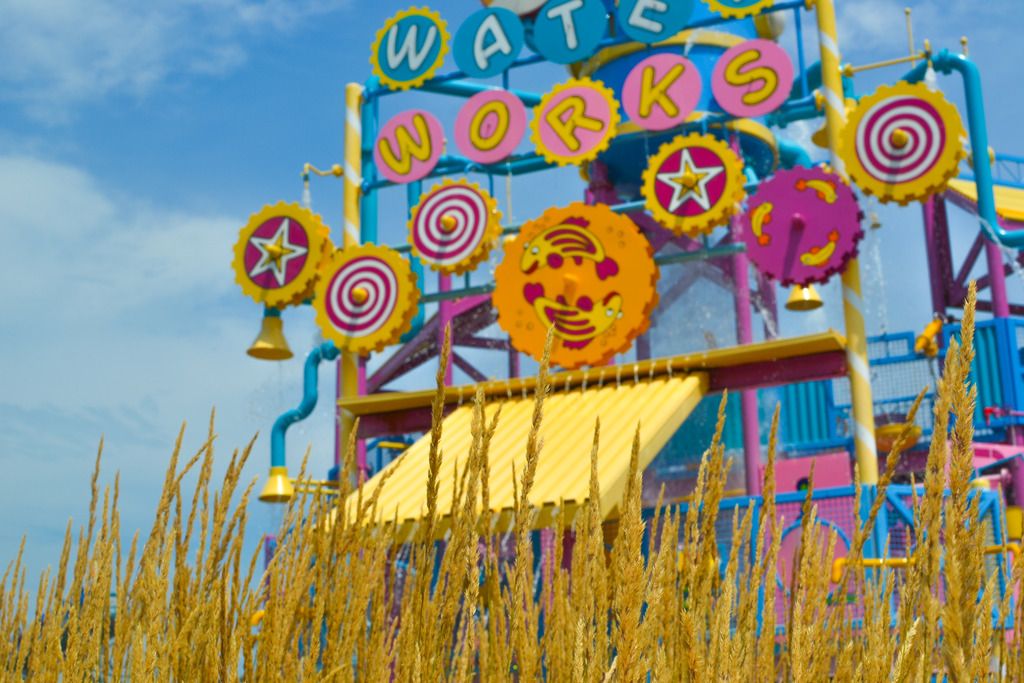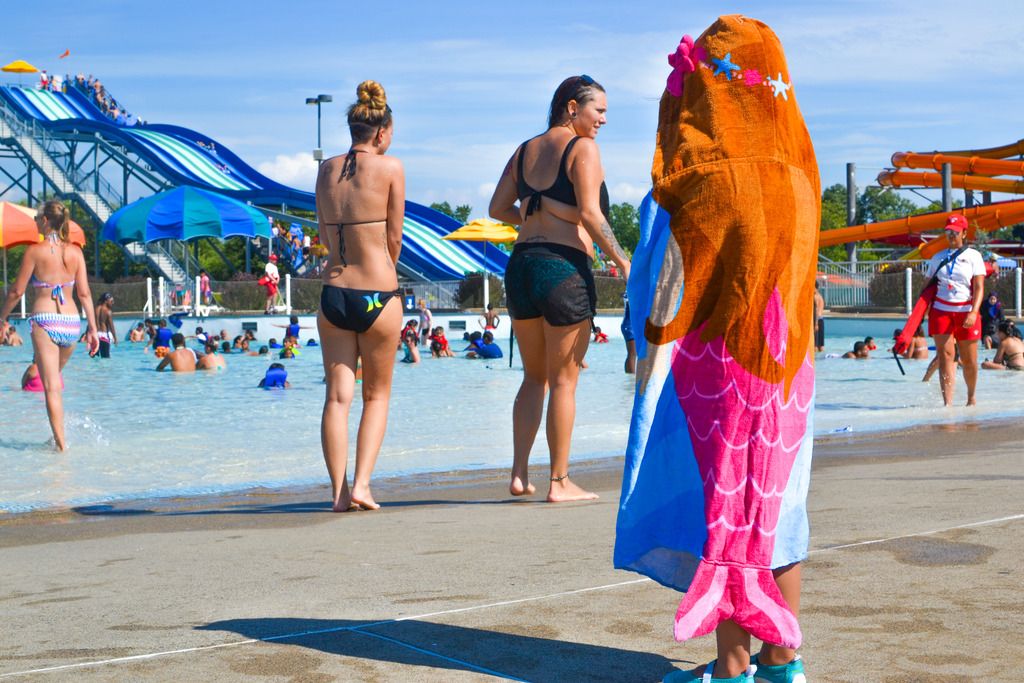 This cute little mermaid towel is from Stephen Joseph