Spring cleaning can't come fast enough with Nate Berkus' new home decor collection. Two weeks I gave a sneak peak on Nate Berkus' nursery collection which you saw was gorgeous to brighten any nursery, but Nate Berkus also came out with his Spring collection. The Spring collection that boasts hints of rattan, metallic embellishments and painted ceramics that easily transition from indoor to outdoor styling. Nate's collection has a good range of products there's sure to be something for everyone. I'll show you the pieces and give tips on how to place them i your home. You're welcome and I'll send the check later!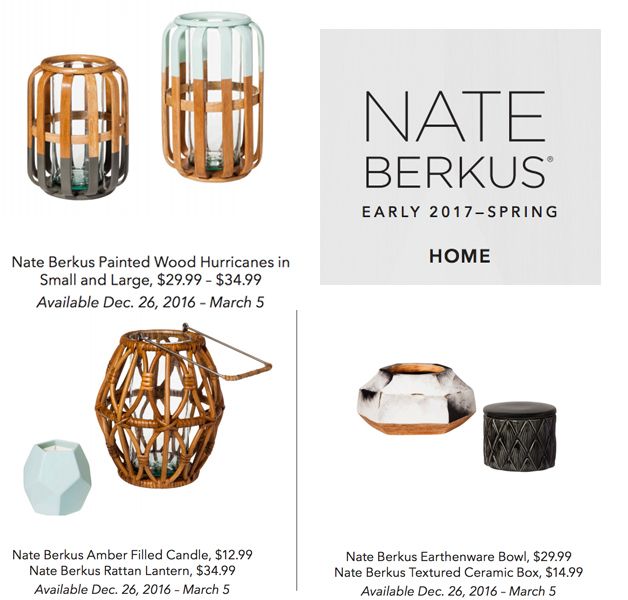 These are all great accent pieces for any shelf or table. Add them WITH different height placements. For instance stack some on books or a tray. Few on one side and a few on the other side to compliment each other. They of course look great outdoors due to their wood material. The earthenware bowl and ceramic box can work great for your jewelry.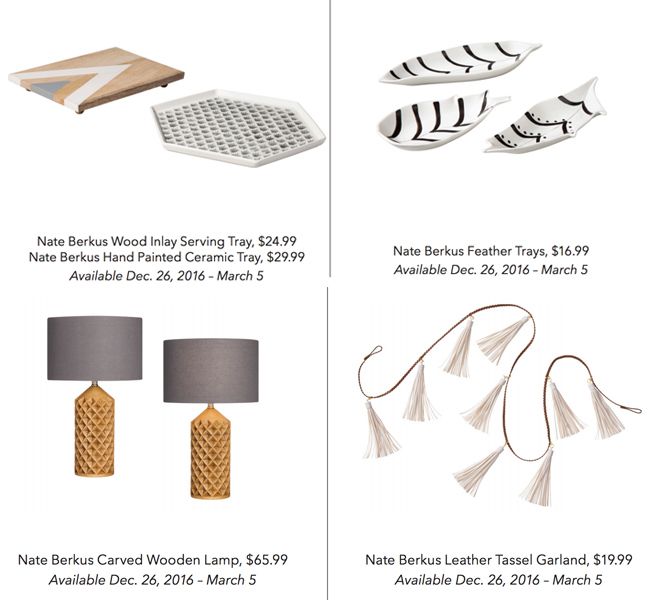 I'm a sucker for trays and this is the reason why– the simple, intricate designs on these are gorgeous. Of course you could use the wood tray to place your cheeses and crackers, but it could also be added to your home decor; add candles, flowers, LANTERN and you've got a country style oasis. Same goes for the ceramic tray and can further with placing it in your bedroom– perfume holder? Jewelry holder? Do the same for the feather trays.
These wooden lamps are to die for! It can go anywhere in the home, but since I'm currently fixing up my vestibule– well placing each on one end of my table would bring that space together. Then the tassels can be hung on the wall along with other wall decor.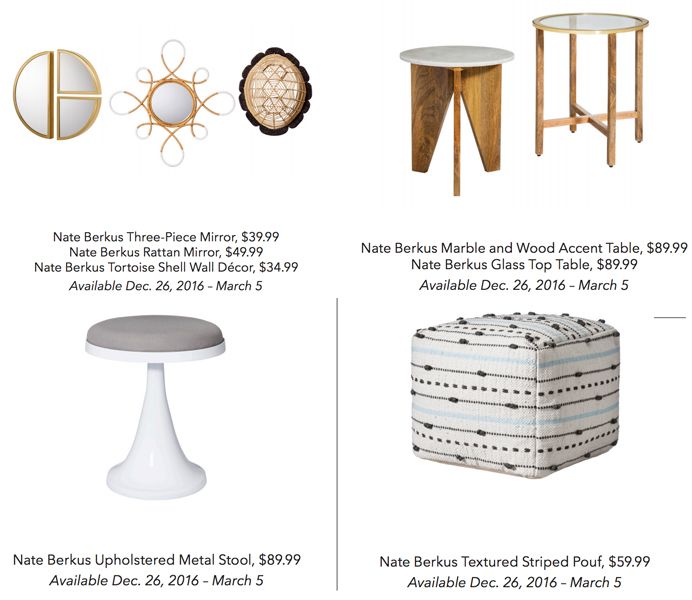 Speaking of wall decor… the shapes of the mirrors can change up the style of your home into a more chic look. Same goes with the texture of the hell wall piece.
The tables are great for end tables in the living room, night stands for your bedroom or just simple accent pieces around the home. The end stool can be a great feature for your bedroom– so instead of getting the tired look of faux fur stools this can give it simple and clean look. The pouf is a fun piece where you can sit, but it'll look much better having a tray or books on top.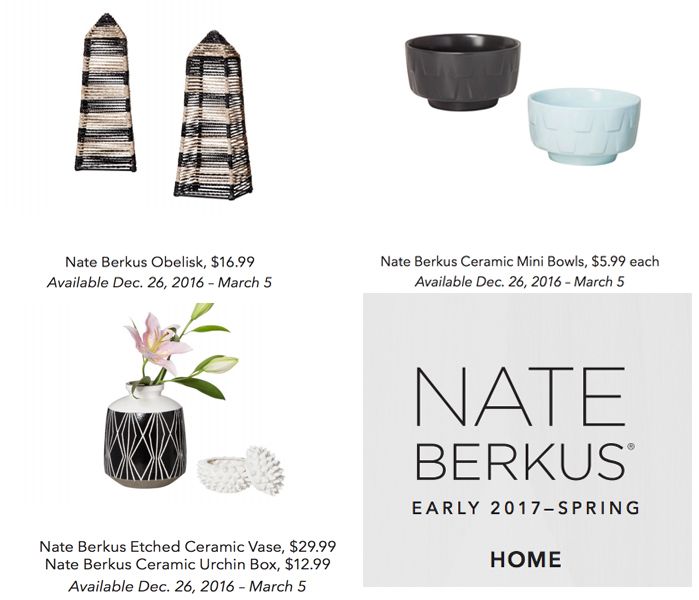 More painted ceramic pieces and the obelisk piece for your home in any room.

These storage baskets are literally a hit nowadays. Who wants to just fold up their blankets and in a closet? Everything from the basket to a pillow and throw can make your home look put together without even trying.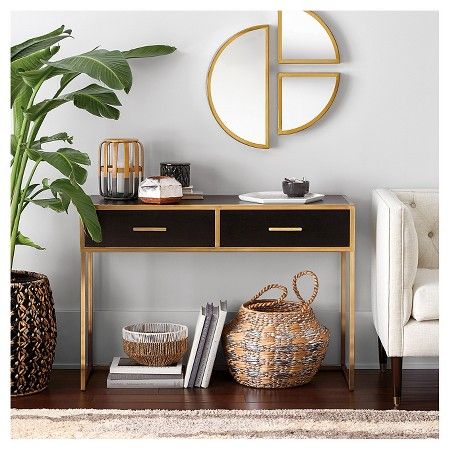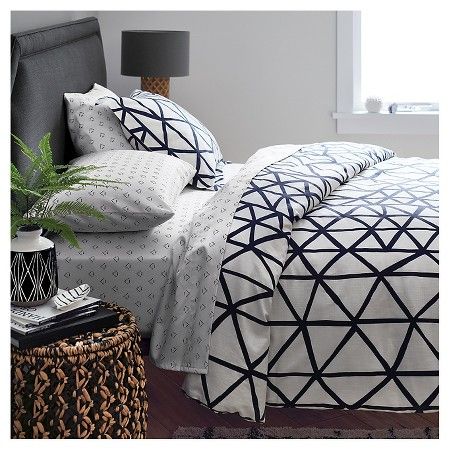 Which pieces are your favorite?