This post is sponsored by BabbleBoxx.com on behalf of Single Edition Media.
As a new parent, I understand all the angst of having to deal with a human that's growing inside of you and something you have to take care of for the-rest-of-your-life. On top of all that you also need to figure out what are some of the must have baby products you need as a new parent. Look no further because I've teamed up with Babble Boxx, which is like non-traditional subscription box. You guys can't don't have to pay for a monthly box of goodies, instead the Babble Boxx is sent to bloggers, like myself, who get to try the products and let you know how we like it — or not. Keeping you from hoarding unnecessary items and buying what you trust us to say! Now, let's get to the fun part– UNBOXING!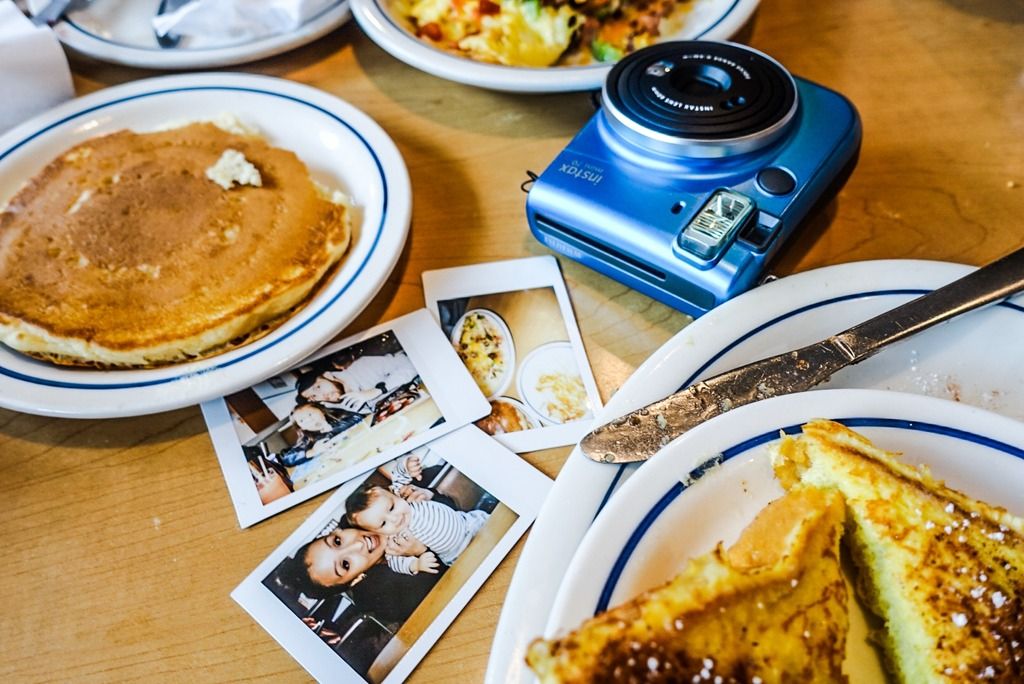 The first goodie I have to talk about because I've been obsessed with it is the FUJIFILM INSTAX MINI 70 Camera. I'm obviously obsessed with pictures as you see on this blog, all my social media accounts and Youtube. Memories are something I love to cherish and look back on especially those early baby minutes. So if you're like me you want to be taking constant on-the-go pictures of your new bundle of headaches joy! What's pretty cool about this FUJIFILM camera is that it produces credit-card sized photos in 90 seconds. So, next time someone takes a cute little picture of themselves and your baby and they say "Can you send that to me?" Literally, hand it to them in 90 seconds. The whole credit-card size photos may not be your thing, but they also make for fun wall art or baby mobile; print photos of animals, family members, shapes- you name it and make a one-of-a-kind baby mobile. They also take great selfie-photos– adjust the settings, print a few selfies and decorate them around the edges of your vanity mirror. You're welcome!
Gerber has been around for years. They've been apart of just about everyone's childhood, including mine. My mom always fed me Gerber food and now having my kids that's one of their main meals as well. However, I don't know if you know, but Gerber also makes clothes. I first discovered this earlier in the year when I was preparing for my baby shower where I bought onesies, pants and socks from Gerber. The onesies were perfect for my decorations and they served great purpose when Gunner came along. Onesies are essential for all babies wardrobe– solid whites or color, layer them under clothes or pair them with pants alone. The neckline is expandable which makes it easy to slip over or under baby and their snap closure is positioned higher in front for quick. Brands like Gerber for years deserve to be trusted in. Will you be shopping for Gerber gear? Order online at www.GerberChildrenswear.com now through 10/8 and receive FREE $6 STANDARD SHIPPING on your order with code BBOXX16FS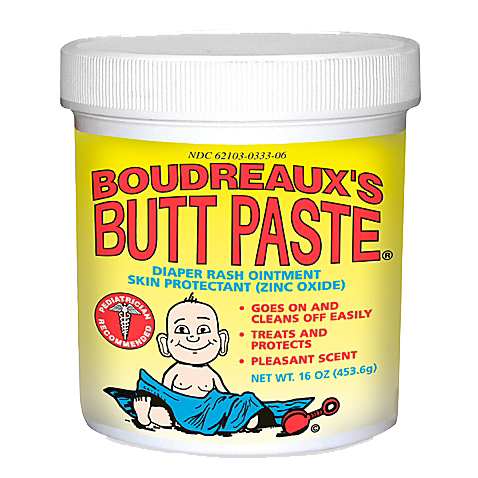 One of the other baby essentials that you will live with for the next two years or so is diaper rash cream or in this instance- butt paste! Boudreaux's Butt Paste products are free-from Parabens, Preservatives, Dyes, Phthalates and Talc, which are harsh chemicals used in other products. Some babies are just more sensitive to getting diaper rashes and if your little one does, it doesn't make you a terrible parent. Pediatricians recommend a diaper rash cream/ointment that leaves a thick barrier between the diaper and the skin. I haven't had to use much of the butt paste on Gunner, but someone in my household who has used it regularly is my runner boyfriend, for his chafing. A win-win for the boys in the house.
TempTraq can ease the stress and mind. TempTraq continuously monitors baby's temperature for up to 24hrs, records and transmits temperature data to your Apple or Android TempTraq app. Within the app you're also able to share the child's temperature records, track when a child eats, drinks or takes medicine. Use the code
BABBLEBOXX10
for a 10% discount!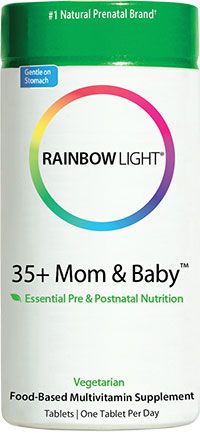 I'm sure you've heard about prenatal vitamins? Vitamins whether you're pregnant or not is super important, but most important when you're pregnant because the baby needs all the vitamins it can get. For someone like me who didn't have a great diet, prenatals helped give the baby everything I wasn't giving them. Rainbow Light prenatals is the perfect pre and post-natal multi-vitamins, which is geared specifically for women 35 and up. Rainbow Light promotes healthy circulation and normal blood sugar levels, soothe muscle discomforts and manage energy/stress levels. I enjoy things that are natural so definitely a plus that it's made with natural, purity-tested ingredients. Has no artificial preservatives, colors, flavors or sweeteners. Contains no gluten, wheat, milk, tree nuts, peanuts, soy, eggs, fish, and shellfish. Plus, plus and plus for all those with certain allergies. Discount Code 'HappyBaby' for 20% savings on Rainbow Light Prenatals and 'HappyFamily' for 20% off multivitamins as well at Rainbow Light.
When you're about to become a mother many may tell you about those tales, like if you're having a boy they steal all your beauty– or is it if you have a girl they steal all your beauty? I've heard both, but they aren't lying! Having a baby period despite the gender, sometimes affects us mommy's in a not-so positive way. Some mommy's glow and some, well don't glow even if you hit them with all the right lighting and highlighting. Other issues like skin problems develop (like I had) and lose their hair (like I did). With both pregnancies I had lost so much hair! It was so bad that my spouse noticed, my mother did and a stranger at Target did! When I got my Babble Boxx it came with a special treat– The Illumai Biome Care System, which caters to the natural changes of a mother's new hair. It gently cleans, nurtures, rebalances and protects your hair and scalp, using only 7 ingredients. It has absolutely no sulfates (which may shampoos have), no silicones, no parabens, no preservatives, no plasticizers, gluten-free, nut-free, 100% vegan and cruelty-free. Illumai is a 3-product SYSTEM that helps you #DetoxYourLocks from everyday environmental toxins. It can be used as a regular shampoo/conditioner on a daily basis or used to pamper your hair every once in a while. I can tell already that my hair has been nourished a bit using this and can't wait to continue using this! This system is so well-designed for new moms, I've arranged for 40% off either size for my readers. Just use promocode 44BETSY-V at checkout. Expires 10/31/2016.
Have I helped you enough on some of the must have products for your new bundle of joy? Thoughts?