**This is a sponsored post. All opinions and decorations/layout are my own**

When we found out Dory was coming out with her own movie as a sequel to Finding Nemo, we were super excited! Dory is my all time favorite, not just because Ellen Degenerous plays the part, but because I really relate to her; quirky, caring and loving. We saw the movie– it was amazing! And then Party City had come out with a slew of… you guessed it- DORY decorations! So when Party City invited me to throw a fiesta I didn't even hesitate. The perfect Dory party was thrown on Father's Day. Yes, I know, a bit strange, but lately life has just been so busy it's been hard to get together with my family. Not to mention, it was going to be a hot day. Hope you'll enjoy my ideas, use them and pin them! As always you can also check out the day on my Youtube channel!
I'm a sucker for balloons, I love balloons– some might say I have a slight, but healthy obsession with balloons, so I knew I had to have balloons. The huge Dory balloon is a necessity to make sure everyone knows not only is it a Party City party, but a Dory party.
As treats for the table I made jello in cups that portrayed a bit of the ocean in a cup. The Swedish fishes were suppose to actually be inside the jello as if they were swimming, but I couldn't get it to work– thus the "dead" fish on top! I also got grapes and sticks to portray reefs that you see in the deep blue sea. Then of course, you need the Dory and Friends Decorating Kit to pull the look together.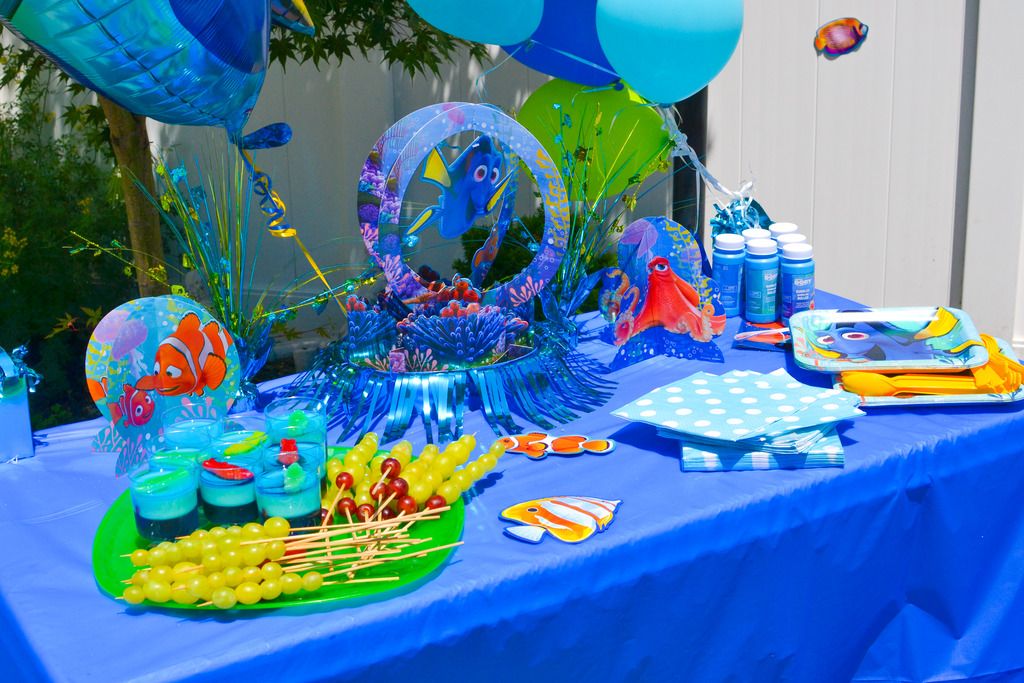 I got yellow utensils to make the table pop out of the blue and decided on getting light-blue polka dot napkins since they looked like bubbles and to give it another pop of color/design to the look. Then what party is there really with no bubbles.

We all know that a dope decked out Dory party and food won't entertain these little monsters– I mean children, beautiful children… so you must have games and not just one, but a few! Party City had a few themed games like, a flying disc, beach ball,ball catching with the velcro pads, a fun kick board— because you never know who may need it to swim safely in this deep, DEEP pool–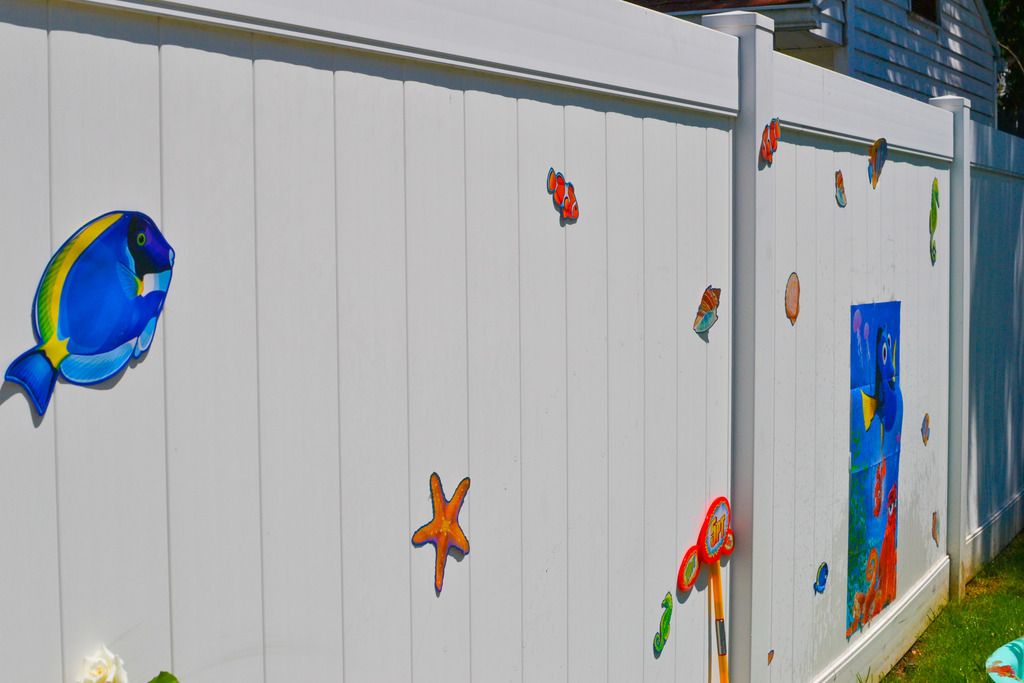 I was super excited Party City carried something like this– fishes of all kinds that I was able to add to the fence to give it a 'under the sea' feel. I wasn't looking forward to taking the fishes down, so I decided to make the kids do it, but as a game.