Youtube channel. Last week was a fun week since I attended two events, one being an event once again thrown by the lovely Nicole Feliciano of Momtrends. The event was rightfully called, "Moms Night Out," where yes we spoke on "mom-things," but adult-talk and bubbly was served with a side of brands we all trust in.
Nicole along with Meredith Publications' editor Dana Points, gave some insight on how much motherhood can really take a toll on us and how this thing called "balance" is just pure bullshit! I think we've all known this, but still try to do it all and give more than what we can or actually have to. That night while we mixed and mingle with one another we also mingled along with some great brands that I'm sure we all use to make our lives easier as a mom.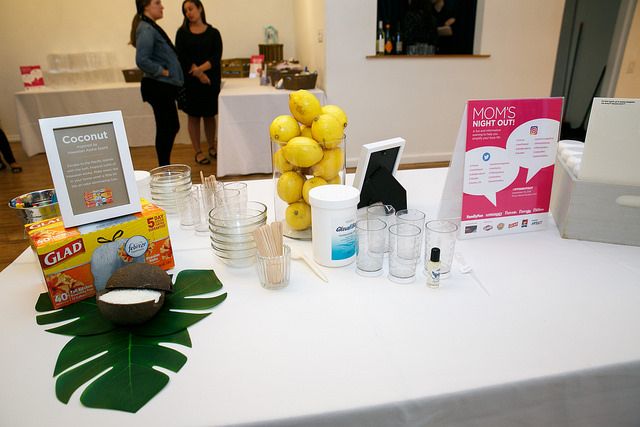 Nothing is nastier then a garbage full of left-over food, spoiled food and dirty diapers in a pail. The stench often smells so bad I always think there's a dead mouse lying in there. Glad is one of those brands that have kept bad odors in for years, but they've been partnered up with Febreeze to not just keep the odor in the trash pail, but keep it in while allowing a fresh scent of flowers to serenade our kitchen.

I'm a full on Clorox groupie! I use Clorox for my clothes– the bleach and color booster detergent. Most importantly I use it in our bathroom aka "The Office" where serious business is handled. With so much business handled in there it's constantly cleaned, which just gives me more work to do and I hate it, something that does make the 'trip to the office' go smoother are Clorox Disinfecting Wipes. It's the ultimate multi-tasking weapon killing germs, bacteria and any other creepy crawlers that lurk on our surfaces, all in one wipe! Hallelujah!

Philips Avent was also in attendance, which was awesome for me since I have Gunner Patrick (soon-to-be 8 months) and they're advent line is perfect for any mothers who are brestfeeding, bottle feeding, teaching to feed or want to keep a watchful eye on their super energetic babies. Philips Avent, is the #1 reusable bottle brand and pacifier brand in the US, helping give babies a healthy start in life for a healthy future. For example their "Soothie Pacifier" is my angel from God because both kids lived by it and Gunner still loves it! A cry or shriek and that soothie came to the rescue leaving with ease and a sane mind.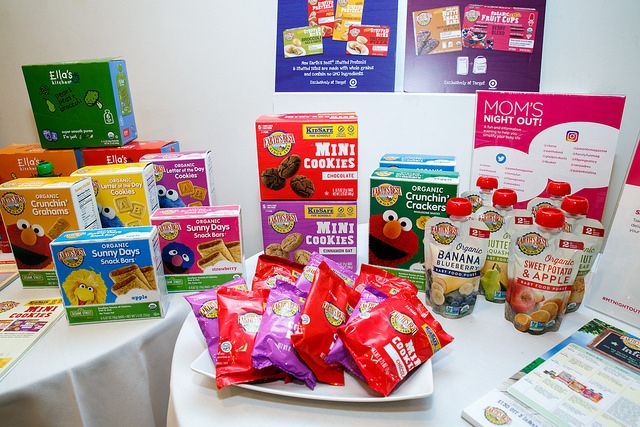 Now, lets get to some food! One of the brands that were in attendance and now my new favorite organic foods, was Earth's Best. I'm sure by the video on my Youtube channel that you saw you seen me stuffing trying some of their tasty snacks. One in particular that I tried was their new "Stuffed Bites: Broccoli, Kale, Cheese" and you know me and healthy– not that familiar with one another, but O-M-G! It was funny because I didn't want to try it in front of anyone because I didn't want to end up spitting it out in front of the brand, but I gave a go and about six (6) stuffed bites in I looked like a crazed woman who doesn't get fed at home! Earth's Best. handpicked from organic orchards, vegetables grown in nature's soil, and foods that are made without genetically engineered ingredients.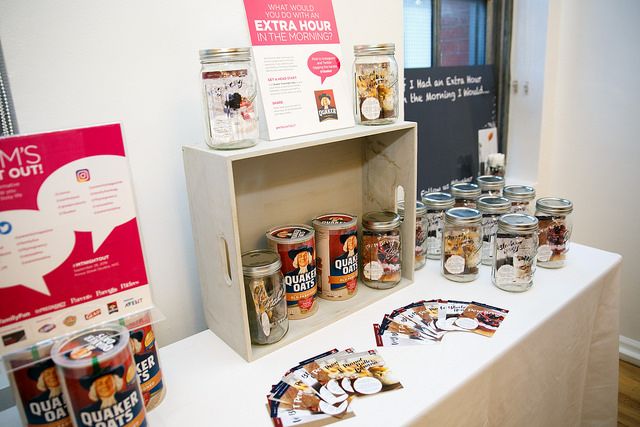 And then, of course, I'm sure you read about my new recent obsession with Quaker Oats in yesterday's blog post. Be sure to read it because I share some of their unique smoothie, and yes food recipes. For more helpful hints on keeping Quaker Oats overnight for breakfast click on the link!