**This is a compensated campaign in collaboration with Johnson's Baby**
365 days later Thanksgiving will back in my life– in OUR lives– and the delicious turkey I've been craving will be sitting at the dinner table waiting for my chubby hands to get a hold of it. It's a great holiday where I get to teach Ziana all about what Thanksgiving is about while spending it with family we don't see on a regular basis. Like any holiday I always like to make sure Z is dressed to impress even if it is just to sit around the dining table. Now, I'm no hairstylist, you may know I have my faults in that area, but one style which is always my go to is the semi-Layla (Star Wars) hairstyle with the buns on her head. Unlike, Layla who has the buns on the ears, I like to keep them high on Ziana's head! It keeps it out of her face and brings a bit of style into a simple hairstyle.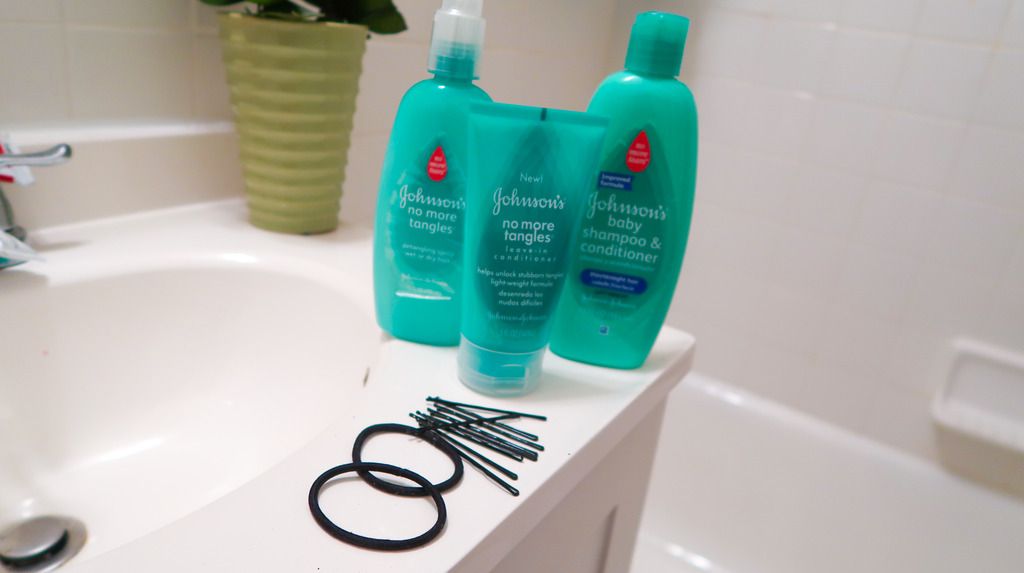 If your interested in achieving this look you'll just need a few items before we start:
· Johnson's Baby NO MORE TANGLES shampoo
· Johnson's Baby NO MORE TANGLES leave-in conditioner
· Johnson's Baby NO MORE TANGLES detangling spray
· Tons of hair pins if your child has fine hair
· Two hair ties
STEP ONE:
Wash hair with No More Tangles shampoo– nothing is better than a clean slate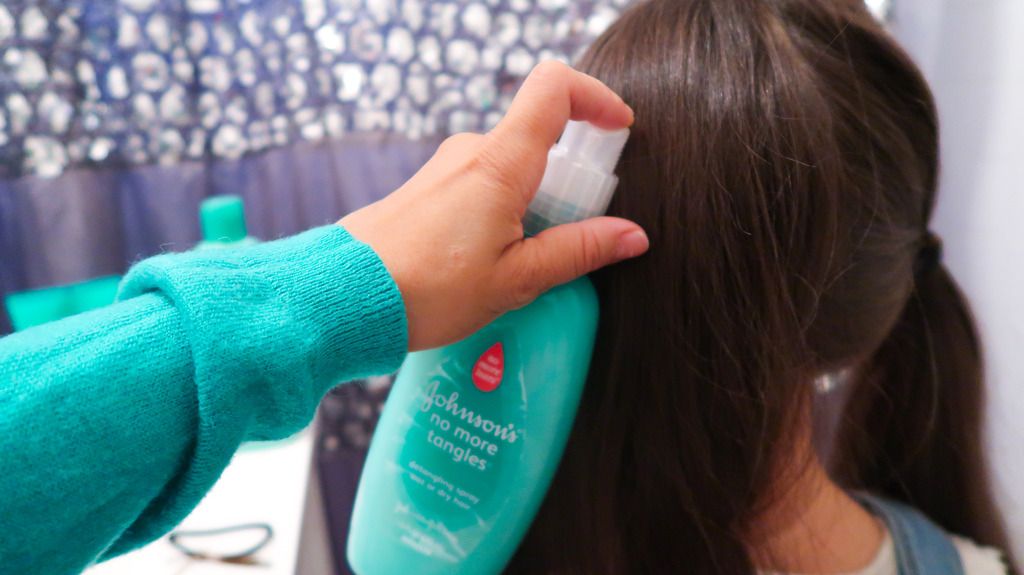 STEP TWO:
Once out the shower spray No More Tangles leave-in conditioner, which is super important to nourish/moisturize the hair, prevent breakage/split ends, soften the hair and tame the frizz
STEP THREE:
Quick sprays of No More Tangles detangling spray because since these kids don't stay still they're hair is always a hot tangled mess.

STEP FOUR:
Split the hair into two– if you'd like all to one side rather than the other that's fine. As for me, I like to do it right down the middle so both sides have even amount of hair. Put them into two ponytails

STEP FIVE:
Twist one side of hair to the end and wrap around the top of the ponytail while continuing to twist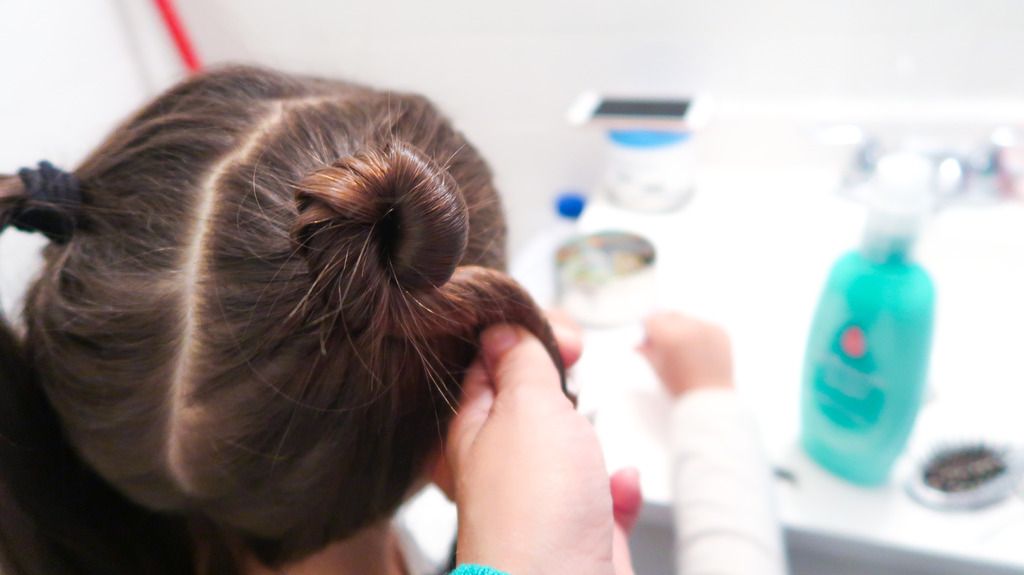 STEP SIX:
Pin it all down on all sides– again depending how fine your child's hair is or isn't
STEP SEVEN:
Repeat