**Bebe and Bella gifts me the product line to review. All opinions are my own**


I can't stress how much taking care of your skin is important. I wish someone would've stressed this during my younger years because now I'm finally taking the "plunge" and catering to my face/body. I've tried to tell my 'amigos' on Youtube that one can never be too young to begin a healthy habit. Your skin speaks for your body and how well– or not well you're taking care of it, but where do I start? We all know to eat better and use sunscreen!, but I'm going to speak about skin care products because well that's important too. Also, don't forget to enter in the GIVEAWAY!!!
Check out my video where I talk more in-depth about the products and your skin;

There's no need to buy loads of skin care products, but it's good to shop around and try products that won't irritate your skin and is well within your budget. Since I have eczema I have to be super careful of this because I don't need a flare up. I was thrilled when Bebe and Bella wanted to work with me. Bebe and Bella is an anti-aging PROBIOTIC skin care system that has both oral and topical products because they understand about taking care of the insides too. A quick lesson; probiotics is live bacteria that live in your stomach, these are natural bacteria that your body needs to digest food properly and to maintain a healthy immune system. They help to restore the natural balance of good bacteria in your stomach that may be lacking. Now, Bebe and Bella being the world's first complete layered probiotic skin care system is a plus!
You always need to have a facial cleanser, that will wash all the makeup, dirt, yuckiness that your skin has encountered throughout your day. When you cleanse your preparing your canvas (face) to absorb whatever else you're going to put on it as your moisturizer or serum. Bebe and Bella's facial cleanser does just that. It also improve skin elasticity, returning the skin to a balanced pH. pH? What? So your body and skin is linked to maintaining the perfect balance of 7 on a scale from 1-14. You don't want to be acidic (1-6) or alkaline (8-14).
The next product from Bebe and Bella is their toner.
Toners are great because they will also take off any of the leftover makeup/dirt that the cleanser didn't. Toners will also shrink pores and it's an extra refresher for your face.
Their facial essence is the lightest-weight moisturizer which locks in the moisture.
Locking in the moisture is just as important at night, their hydrating night cream makes your face recover the long day throughout the night.
Eye cream is important, we definitely don't want wrinkles there so Bebe and Bella's eye cream promises to do just that.
Their facial essence stick is moisturizer on the go. Apply, even over makeup, and it instantly absorbs without smudging and without leaving a greasy residue.
I stated that Bebe and Bella not only has topical products, but also oral products. Their Collagen Pro pills are just that–pills which works with the inside to give you a beautiful/glowing outside.
What are your thoughts? What do you use? Dare to try Bebe and Bella?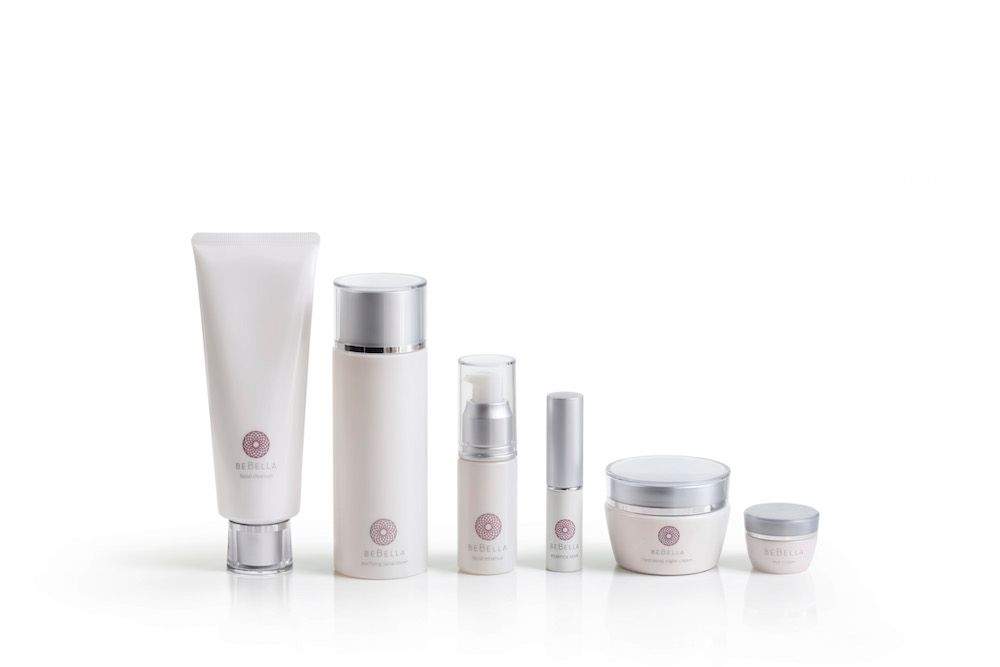 ENTER TO WIN THE WHOLE COLLECTION & TRY THEM YOURSELF-
a Rafflecopter giveaway