I finally decided to pamper myself to a new hair color after a year and a half! I've been wanting to go blonde again for years, but didn't want to pay for the constant upkeep so I always did a light brown color which I never was fully satisfied with, especially when it grew out. Looking through my Pinterest board definitely pushed me to get this appointment done, it also helped when I took Z to get her hair done at Hairsay the week before. I spoke to Nicole and showed her my ideas of the colors I wanted to do before summer officially arrived, and she eased my worried-mind. I made it a mission to book my appointment before I left because if I left without booking I never would've called.
If you happen to make a stop at Hairsay make sure to use my name, Betsy Vica, to get $10 0ff! Catch all the fun on my Youtube channel which will go LIVE 6/7/16 3PM EST; https://youtu.be/bIMA3y4y9P8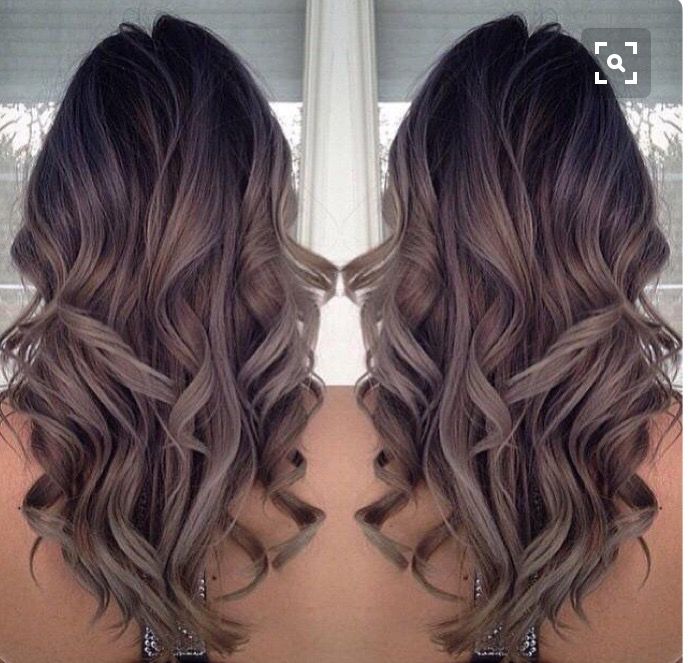 These are the two colors I was leaning towards, but couldn't make up my mind. Nicole said the gray/purple one MIGHT not be completely doable since my pre-existing hair had a natural level four and a warm level six (hairstylist talk) on my ends from previous color that had oxidized. The balayage technique was used to give my hair a natural sun kissed look, but still adding lots of lightness and dimension to the hair. Balayage was also used so when my hair started growing in it'd be easier to upkeep. What is balayage you ask? Quick break down– it creates a graduated color effect, highlights are handpainted in to the midlengths to ends of the hair, so that the color lightens gradually towards the ends of the hair. If I were to have colored my whole head one color, the hair would've grown out quickly and I'd look awful. Eventually looking something like this after awhile–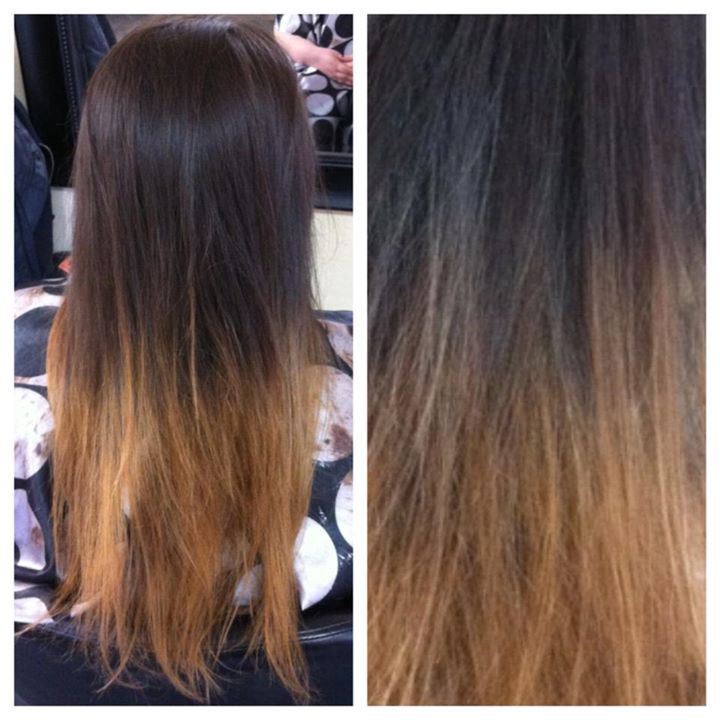 When you get balayage the hair grows out, but the change isn't too noticeable–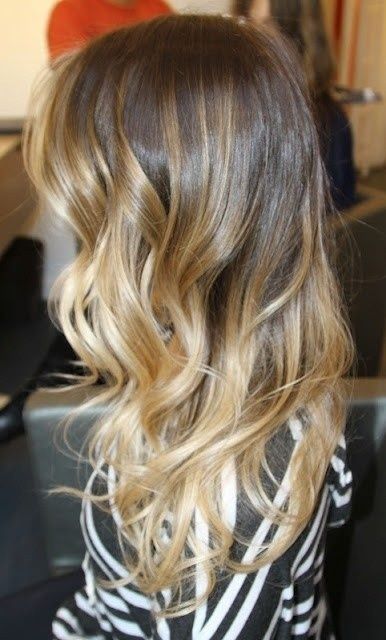 Unfortunately, my hair didn't take much of the purple, but if I wanted I could go back for another treatment and this time my hair would take it. It's recommended that I go to Hairsay every 6-8 weeks to get glazed, which enhances color and adds a high-finish shine to the hair. Glaze is a gentle formula that restores a supple texture and extravagant shine (via John Frieda).
Regardless, I LOVE my color! Here is everything Nicole did–

– Balayage using Goldwell Oxy and 30 volume for maximum lift

– Let process sit for 45 min

– Glazed with colorance 8n and P mix

– Dried the hair then used Goldwell Elumen to give a pearly shine; 50ml of na@8, 1 drop of na@2, 2 drops of pk@all 1 drop of tq@all. The elumen formula makes a pearly silver dark blonde to eliminate any type of warm tones in the highlights and gives amazing shine and nourishment to the hair!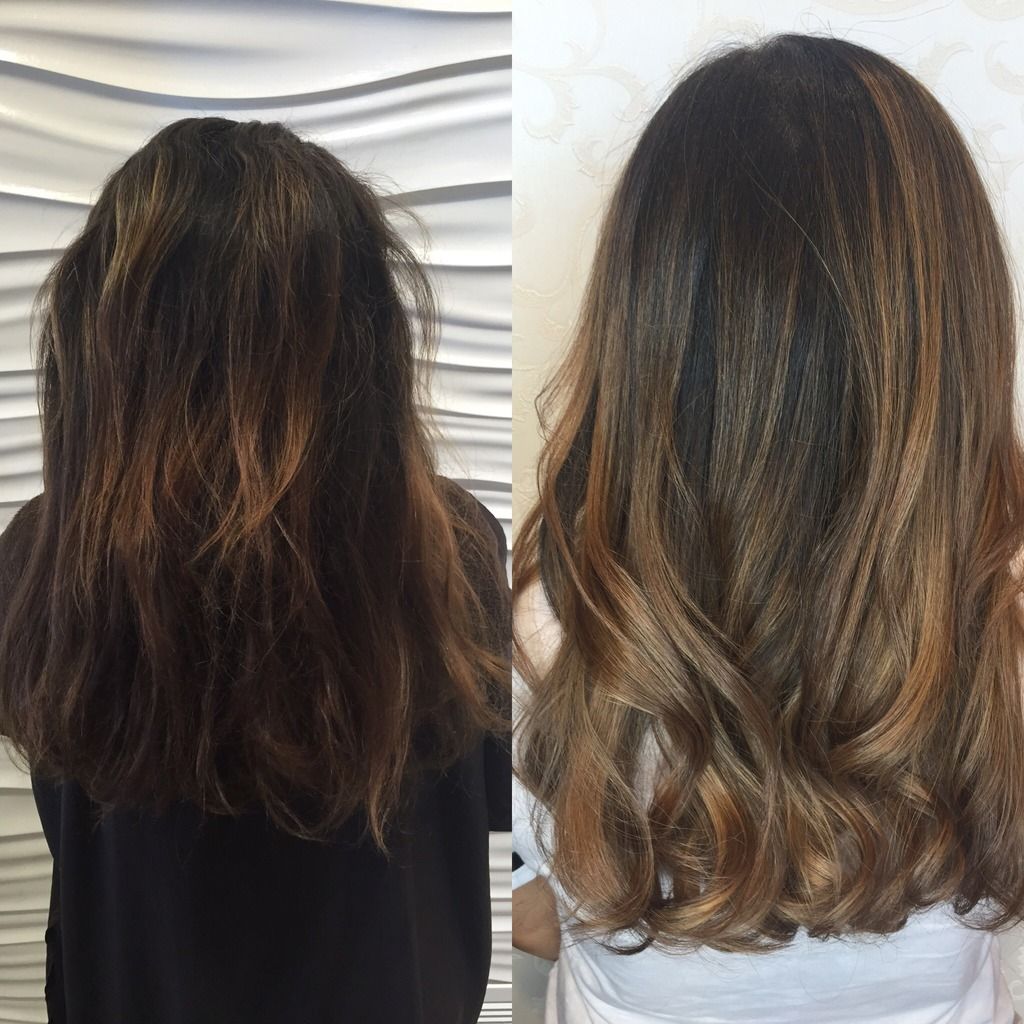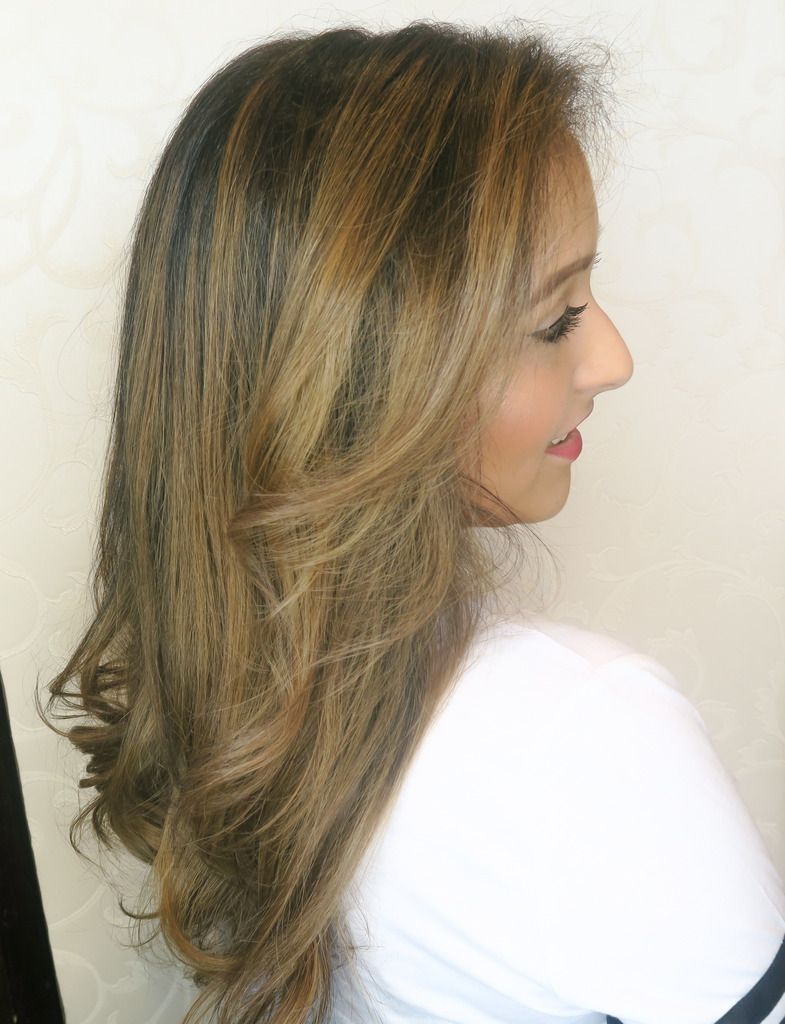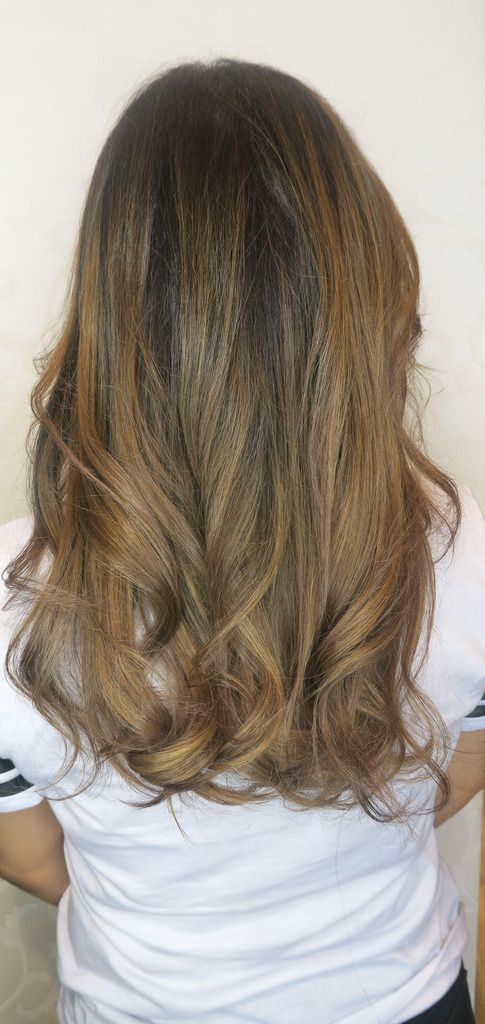 Val the owner and Nicole