If you followed me on my adventures this weekend through Youtube you know that I was on the hunt for the perfect black ankle jeans, not for any particular reason, but because losing some of this baby weight has me itching to get my 'groove' back and into some hot mama jeans. Also, ankle jeans can make your outfit look on point. Not all your jeans should have that extra baggyness on the bottom. So I got my black jeans, then saw these American Eagle Denim X Jegging Ankle and fell in love after trying them on. The fit was snug and shaped my curves nicely due to their super stretch material. And I know I'm not forgetting my stylish H&M shoes many of you loved on my Instagram page (details below).
For my long road trip to Mount Tremper Arts with my bestie Daniela from Once Upon A Vow I wanted something comfortable, yet stylish. I knew we'd be at a beautiful location and had to take advantage of the scenery. Road tripping with Daniela to an amazing location for a potential wedding venue was fun! And no, not a wedding venue for me!
A little about Mount Tremper Arts; it's in the heart of the Catskills. The land and views from all directions really makes it the perfect spot to throw your wedding or any festivity for that matter. They had a new post-and-beam-inspired studio, tons of spacious meadows, beautiful organic gardens, campfire, and commercial kitchen, as well as onsite lodging in our farmhouse and cabin. You're able to host intimate gatherings or larger weddings of up to 140 guests.
Check out the amazing view and our time together on my Youtube channel and the below pictures of my casual road trip outfit!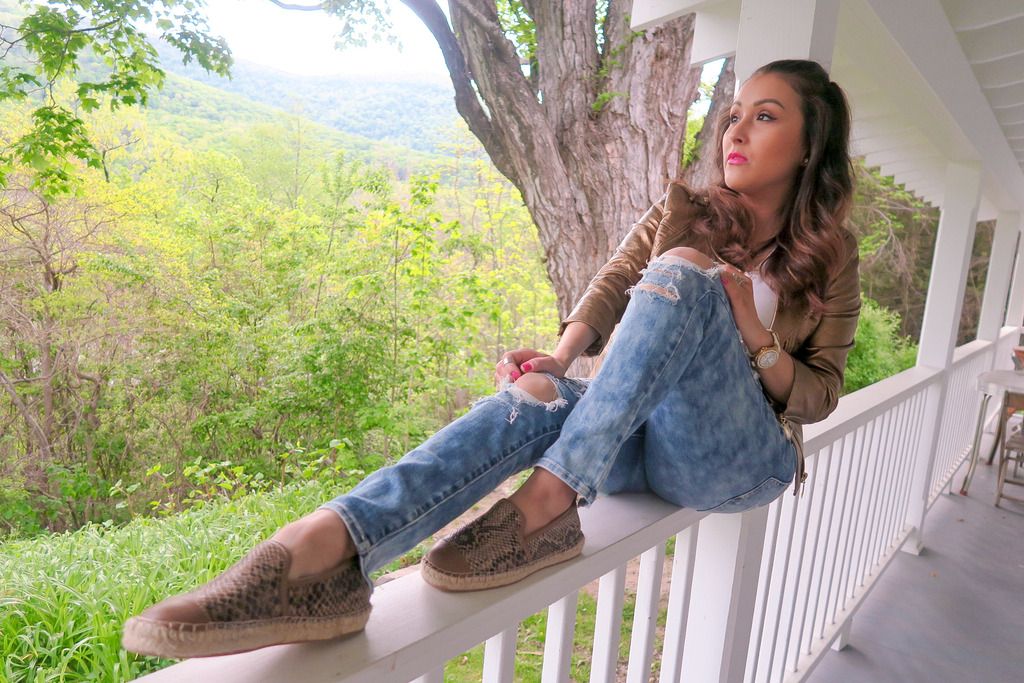 Jacket: Forever 21
Jeans: American Eagle
Shoes: H&M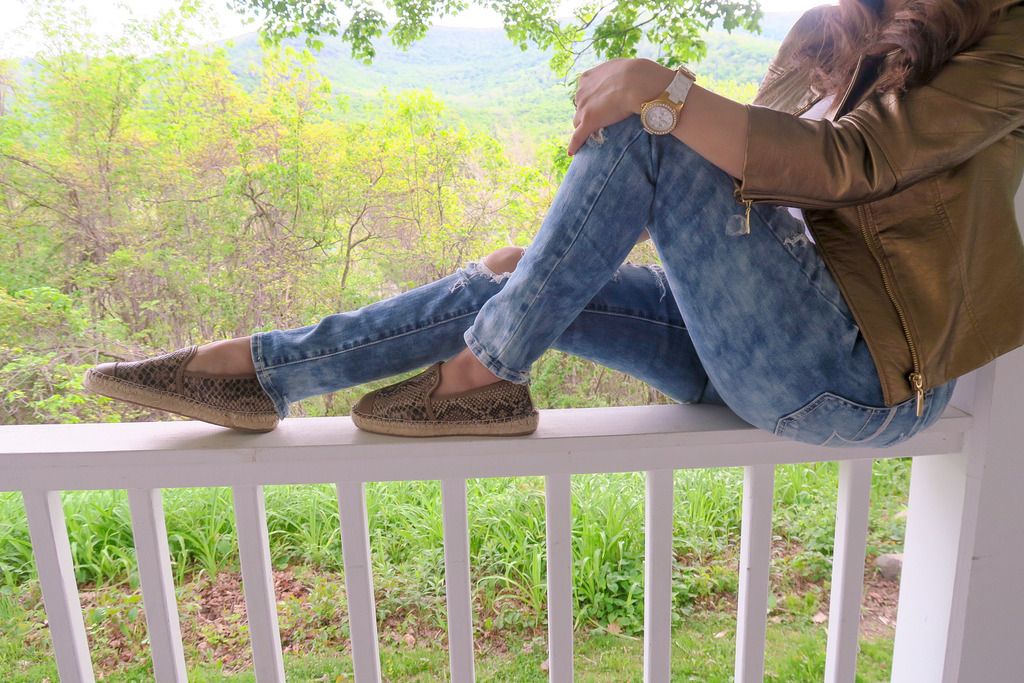 I love jewelry, but never go overboard. I'm more of a simple girl when it comes to that. Especially follow this rule when you have something like this metallic jacket which acts like an accessory.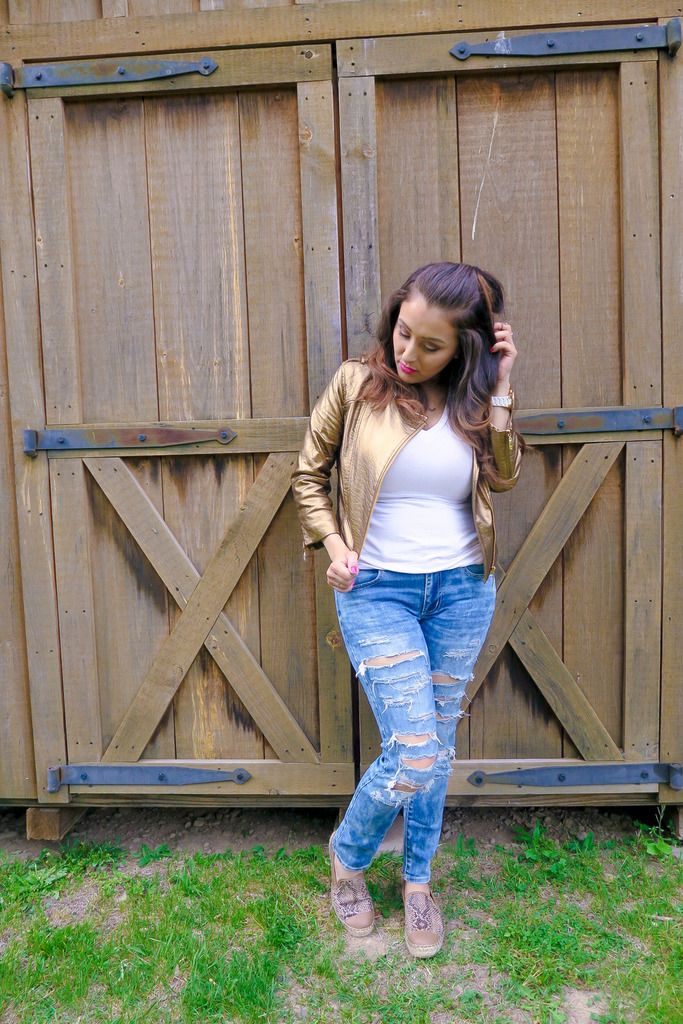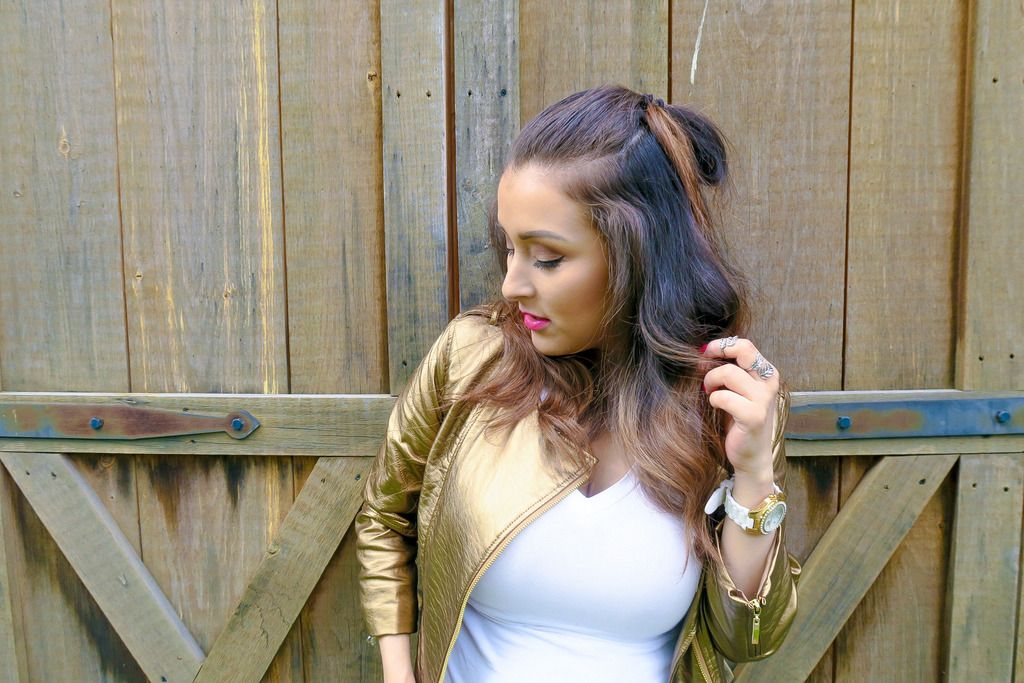 I love animal print and snake skin is no exception. With animal print they act as a nude and can make any outfit pop, if paired correctly of course. The espadrille material on the bottom gives the shoe extra comfort and a different style than the regular rubber soles.