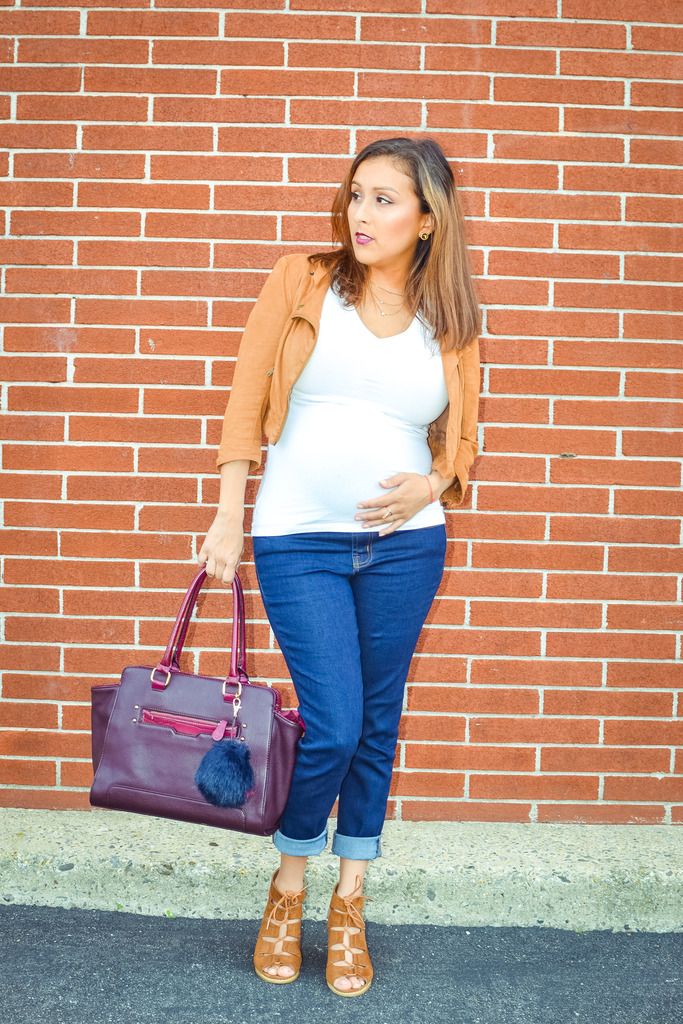 Trying to still be fashionable during pregnancy can be a nightmare for many of us. One of the things I dread about pregnancy is not being able to fit into my clothes, with a closet filled with clothes my options just slowly diminish. I came to the realization that there's no need to go out and spend tons of money on a whole new wardrobe, instead buy a few essentials. A few shirts (long or short) that will cover your bum when wearing tights, a jersey dress or two, tights and 3 pairs of maternity jeans.
When I'm pregnant for some reason I can't do dresses, maybe because it's usually during the cold months and I get 10x colder or it's because I just want to be able to fall anywhere and sleep without having to worry about who can look up my dress. This is the first time I ever owned a pair of maternity jeans and I am in LOVE! Their super easy to style, because, well, they're jeans. The belly waist material on the jeans helps in the being comfortable for the growing belly which is just great. I decided to purchase these
ankle skinny jeans from Pink Blush. I originally bought the pair in medium, but they were starting to fall off my butt, I exchanged them for a small, but they were too tight. Not sure if all maternity jeans are like this, or just with my growing belly, things just don't seem to fit right. Regardless, I still recommend in investing in jeans, if that's your thing. It may be a bit tricky to find your correct size, but it's worth it.
Put on any pair of maternity jeans and many of your shirts that you think are stuck in your closet can still be wearable, even jackets or blazers. Check out how I styled pieces already stuck in my closet with my new pair of hot mommy jeans!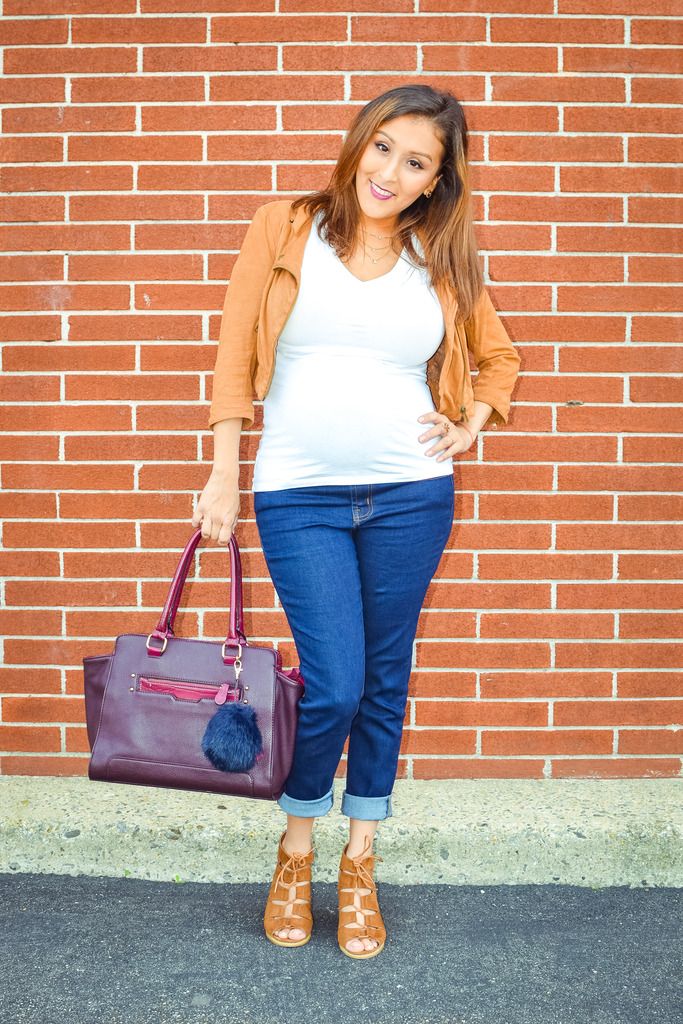 | Jacket: American Rag | Tee: H&M | Jeans: Pink Blush | Shoes: Lola Shoetique | Bag: ALDO |