It's been awhile since I was able to get all dolled up with my partner; pregnancy came along and not being able to fit into anything properly was depressing. So when I was invited to Vivala's event for Georgio Armani's new fragrances I jumped at the chance to not just take on another job, but at the chance that this could be a mini-date-night for us.

The event catered around two new fragrances Armani has; Armani Code Profumo (for men) and Armani Si Rose (for women). The Profumo cologne encompasses everything we love about a man's scent– masculinity by the aromas of tonka bean, cardimom and woody amber. As for the woman's scent it's a strong warm scent that definitely invokes a boss woman and letting others know she's around. With an emphasis on rose, its other scents include blackcurrant extract, rose absolute, and vanilla.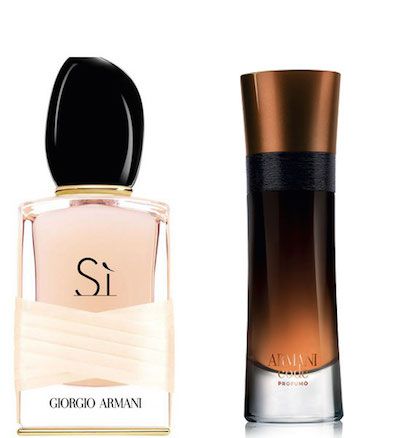 For the soft, blush colors of Si Rose, I decided to dress the part of the perfume– a soft blush pink dress cinched at the waist with not much detail to the dress, but the bottom of the dress which had flowered tear drops to give it the detail it needed. It matched perfectly with nude heels and a gold/silver metallic clutch which made the outfit stand out even more.
Like any couple going to a fancy event we had to match each other in the sense of going with light colors. Instead of going with beige pants or even white pants, which still would have worked, the perfect pair were off-white pants as it complimented his blue blazer and blue collared shirt much better. To give the look more edge he dressed it up with a white and navy lining box square and bronze shoes and belt.

Coat: Target
Dress: Charlotte Russe
Purse: Christian Siriano from Payless
Heels: Famous Footwear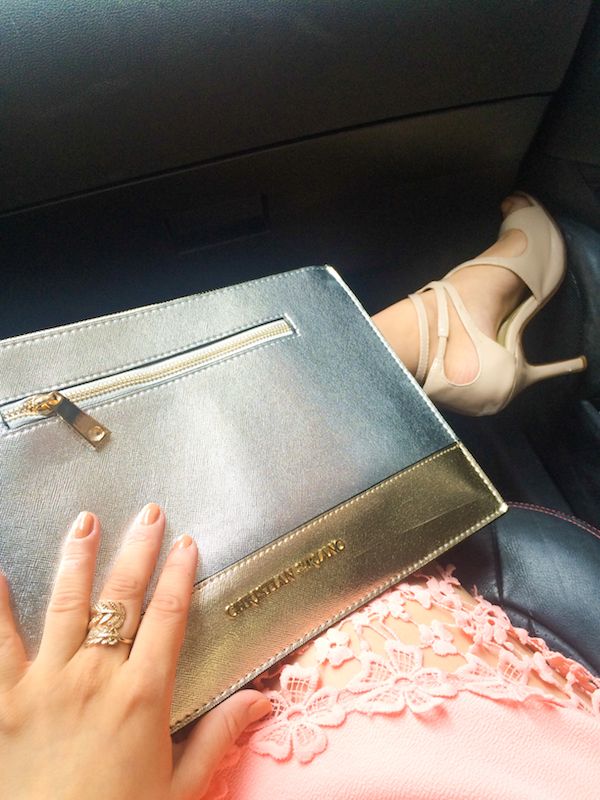 Shirt: H&M
Blazer: H&M
Pants: H&M
Belt: H&M
Shoes: Macy's